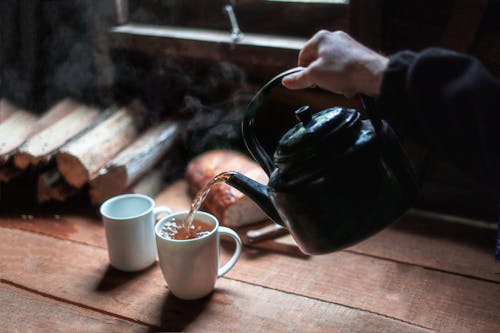 Dear Friends,
If you are reading this, you are most likely a part of Reverend Doctor Toni's readership. How lucky we are!
I am speaking for myself, of course, since I stumbled forward into the sacredspaceswa dot com website ten lucky years ago. (Trigger warning, author will not be mincing words)
Since that momentous occasion, I have learned that stumbling forward into my Sovereignty would be a way of life for a while. Glamorous? no. Real? Absolutely. You see, I had studied with the beautiful and famous teachers of Self for years. I had scoped out what psychoanalysis had to offer – in person, over and over again. Was I fed up? Hell no, I was just getting started.
Where was I? Stumbling onto Sacredspaceswa dot com. I love it. Sacred spaces. Rearrange just a couple of letters and you have "scared spaces". Yep. That was it. I needed, desperately of course (wink), to explore my scared places with out shame or fear so that I could alchemize to realize . . . they are, as it turns out, Sacred spaces.
By the way, have you had a reading with Toni? Glorious, glorious, glory be ~ what an experience!
The perspective from the refined modus of Toni's enlightened mind, compassionate heart and fearless guts makes you swoon, doesn't it . . . it creates a wave of glorious possibility that is so nourishing to ride. Until the ride ends, and you are left again, where you are (sometimes with the same hang-ups – albeit you can no longer take them quite so seriously). Not to belittle the great gift of perspective and swelling appreciation for all that you ARE that Reverend Doctor Toni's readings elucidate, or your commitment to studying them with verve, yet wouldn't you like to be able to command that perspective and appreciation for yourself, at will?
And I know what you are thinking, because I thought to myself: I am too frightened. What if I don't like what I see when I look into my scared places to turn them into sacred places? What if people find out I am not so ________________ (fill in the blank: sure of myself, coherent, wise or smart, fearless et. al). What if I find out that I am lying to myself? Spoiler alert: if you are like me, and there isn't much I've seen to contradict this fact of being human and believing in the theory of separation, you are lying to yourself.
Why do I say theory of separation? because after falling forward into Toni's courses, examining for myself all of my scared places to turn them into sacred spaces and climbing my personal mountain of conscious experience so as to "See what I see and know what I know", separation becomes just that: a theory.
Really, what have we got to lose? A lot of drama, pain, confusion and the aching loneliness that keeps us in hiding. In fact, a wonderful place to start is "Trusting Aloneness". This wonderful course will illuminate the ways in which you may give yourself the ability to flow fully within your vibration. Not for a shrinking violet, you nevertheless will find that this course supports you in blossoming more fully into that which you are, because you give yourself permission to feel good, all the time, with no need for any outside confirmation whatsoever. How freeing is that?
Or, if you have allowed yourself to slide the slippery slope into spending your precious time developing opinions or seeing where you fit into any sort of Group Think, you may find that "The Audacity of Your Intention" compelling. This course will bring you back into your center, where your choices clear up because You are your own outcome. Although taking responsibility for your state through self-knowledge and awareness of your over-riding intention may seem intimidating, it really is a matter of letting go of all the bad habits that have accumulated like so much dust on the table. This self-paced course demonstrates how surrendering to your message gives the ability to envision and then take the steps towards your preferred experiences within the earth-plane.
One through line in Toni's teachings is, you guessed it, Coherence. Understanding your vibration is the key to offering it without strings attached; freedom. "Relief from Belief" is a course that will encourage you as you ascertain what those strings are for you. Many of the strings are common themes. For example, you may be questioning "Can I really follow the voice of my Heart?", or "will I be safe if I make the changes I so long to make", and if you are a people pleaser in remission, a big one is "will I still like people, and will they like me?" Yet, how are you going to answer those questions from your sacred core if you are attached to the doubt and not the solution to these questions? And don't worry, if you are afraid of Who You Will Be after the beliefs have been swept away like so much dust, dive right into "Living I AM". It is a beautiful landing place that supports your coherent living within your authenticity.
The point is that Life is a huge playground with limitless areas and perspectives to engage. Do you really want to stay stuck playing earth-games when you could take the time, and patiently work through your stuff? I know that it can seem like slow-going at times, yet the rewards are real, and they are felt. Toni is expert at highlighting how much traction you have gained, and though you may want to stop and rest occasionally and take in the view, allow yourself to know that as you grow in your capacity to Self reflect, your joy will mount and you may find yourself enjoying the climb!
If you want to talk about any of the courses or ask any questions regarding my experience with taking them, email me at kathrynsings@yahoo.com
In the One Heart,
Katie
Kathryn Hart Teixeira